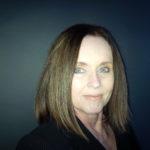 Linda Maeder
Linda Maeder represents clients in the areas of business law, information technology transactions,  commercial contracts, and related privacy compliance issues with privacy and data protection laws and regulations, including HIPAA. Additionally, her practice  includes advising clients on compliance with a broad range of governmental laws and regulations, corporate policy development,  and  general counseling on intellectual property and employment law. Previously, Linda worked in the information technology (IT) industry as a computer analyst at a major computer company and as a national account executive at a leading multinational IT services and solutions company.
She applies her industry and business knowledge to partner with clients as corporate counsel and provide legal support that helps clients achieve their business objectives.  Having previously worked on the business side in both technical and business development roles, Linda is sensitive to business interests and strives to provide practical and cost-effective legal counsel that balances legal risk and business objectives.  Her prior experience in the IT industry as a national account executive provides insight and perspectives that assist with structuring, writing, drafting, and negotiating IT contracts and cloud computing agreements.
Linda handles a wide range of commercial and IT contracts,  including  outsourcing, SaaS  and cloud computing, software licensing,   nondisclosure and confidentiality, independent contractor, software development, hardware/software maintenance and support, customer,  vendor, distribution, reseller, employment, sales representative, and professional services agreements. Her privacy practice includes providing counsel on HIPAA, HITECH, and Business Associate Agreements.  She is knowledgeable about  privacy and data security issues that are involved in cloud computing agreements. Linda also assists clients in developing and writing corporate policies, website privacy policies, and website terms of use that are tailored to the unique needs of each client.
Education
University of Houston Law Center, J.D.
The University of Texas at Austin, B.A., Computer Science
Bar Admissions
Connecticut
Florida
Texas